Callicarpa japonica 'Leucocarpa' (White fruited Beautyberry)
Height: 4-6 feet
Spread: 4-6 feet
Light: Full sun
Soil: Well-drained soil.
Description: Most of us are familiar with the extremely durable and popular shrub Callicarpa, or beautyberry. But have you ever seen a WHITE beautyberry? Rarely offered, Callicarpa 'Leucocarpa' hails from Japan and is every bit as durable and heavy fruiting as its purple-fruited Asian & American cousins. Prune back to 1 1/2' in the winter.
---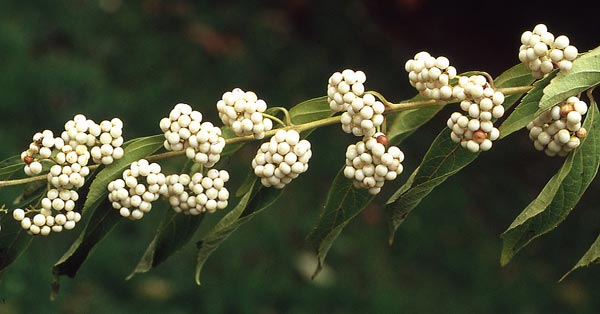 Photo: Asianflora.com