Buxus mic. 'Wintergreen' (Wintergreen boxwood)
Height: 4 feet
Spread: 4 feet
Light: Full sun to part shade
Soil: Well-drained soil.
Description: A vigorous, winter-hardy cultivar that is ideal when a large foundation plant is desired. Great for use in medium-sized hedges. Very tolerant of pruning or shearing. Fills space quickly. Rapid growth rate.
---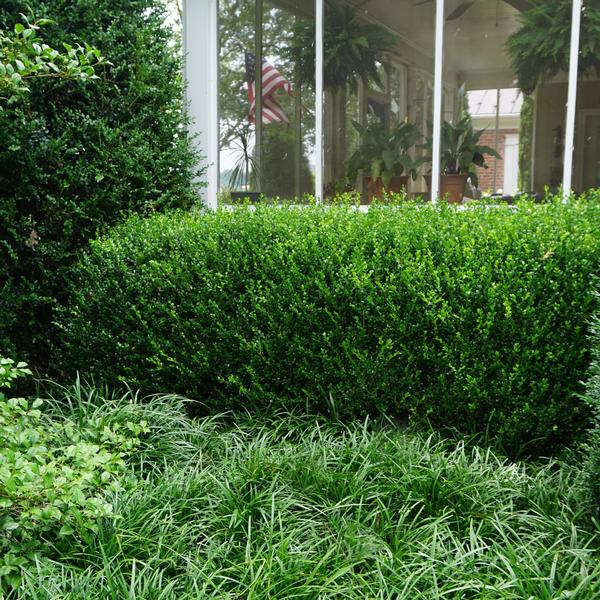 Photo: Saunders Brothers