Asarum splendens 'Quicksilver' (Asian Wild Ginger)
Height: 6-12 inches
Spread: 2 inches
Light: Partial shade to shade
Soil: Amended, evenly moist soil.
Description: Wild Ginger, the Asian counterpart to our native little-brown-jugs. Dark green heart-shaped leaves are generously dappled with silver. Foliage is evergreen. Velvety, brownish-maroon flowers bloom underneath the foliage in early spring. 'Quicksilver' makes a lovely groundcover, easily co-mingling with hostas, ferns, and other shade lovers. Deer resistant.
---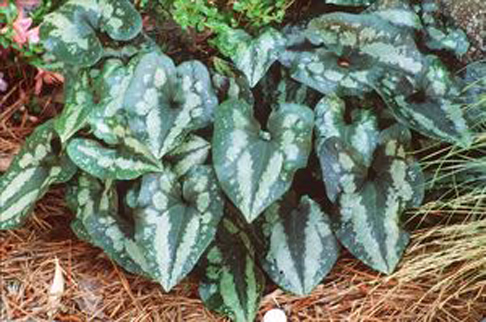 Image: ItSaul Nursery